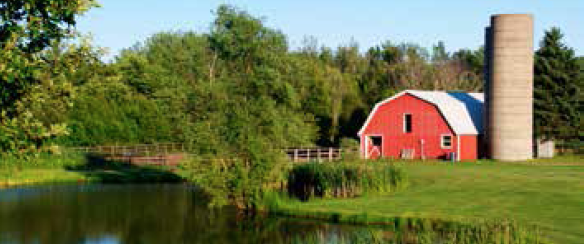 By Kent Jorgensen, Attorney At Law, Wright & Moore
R
ecently I had a conversation with a good friend, (I'll call him Bob) who runs a very successful farming operation. Bob told me he currently uses a business entity to operate his farm and that he holds all of his land in his personal name. He wondered if what he is doing is ok, or if I would suggest something different.
Every farming operation is distinct, but one thing remains constant across the board: farmers want to protect their land. For this reason, every farmer should sit down and determine whether he is doing enough to protect his land. For some, owning their land personally may be adequate, but for others, it may be wise to use an LLC to hold their land. Some may find it difficult to determine whether their circumstances would require them to use an LLC. In making this decision it is wise to consider two important variables: exposure to liability and family dynamics.
Download and Read the entire Spring 2014 Ag Credit Article Here..